At Exhibit 'A' Brewing Company, it's important for us to be a valuable contributor to our local economy and community. Supporting local suppliers and using local ingredients whenever possible is part of that commitment. It begins with our relationship with our farmers and maltsters, and culminates in our commitment to providing the best possible experience to our guests and customers. It helps other small businesses, maintain an investment in the local economy, and helps shrink the supply chain from farm to glass. Most importantly, it's a commitment you can taste.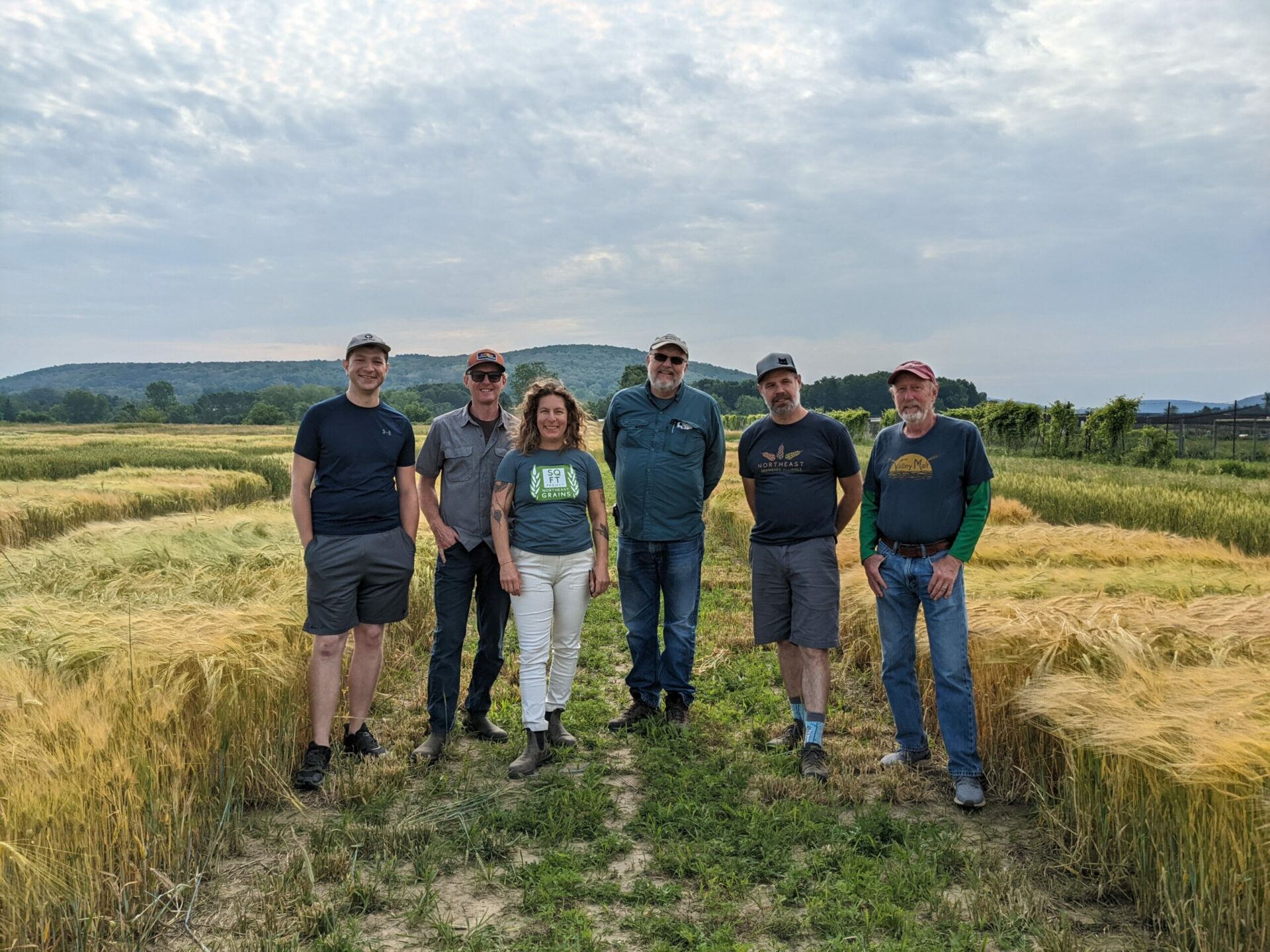 Using Local Grains
A great example of this is our commitment to using local grains in our beer. The Northeast Grainshed Alliance is a diverse group of growers, processors, producers, institutions, organizations, and individuals that have come together to increase awareness and demand for regionally grown Northeast grains. As founding members of the alliance, we see this as a core value of what we do. By working with local processors, like Valley Malt in Hadley, MA, who are committed to using grain from local farms, we shorten the supply chain for beer from the farm, to the malthouse, to our brewery, and to your glass. Each year, we commit to using more local ingredients in our beer. In 2020, we used 58,000 lbs of local grain, in 2021 we almost doubled that with over 102,000 lbs of local grain. In 2022, we increased our usage to 129,000 lbs of local grain, and have a goal of 200,000 lbs for 2023.
Our partnership with Valley Malt is a very important one in this endeavor. Being able to work closely with a local maltster not only allows for a fresher product, but also allows us the flexibility to get malts that meet our specific needs. For example, we were able to work with Valley Malt to create the roasted malts we use in Briefcase Porter. The result is better malt, better results and in the end, better flavor.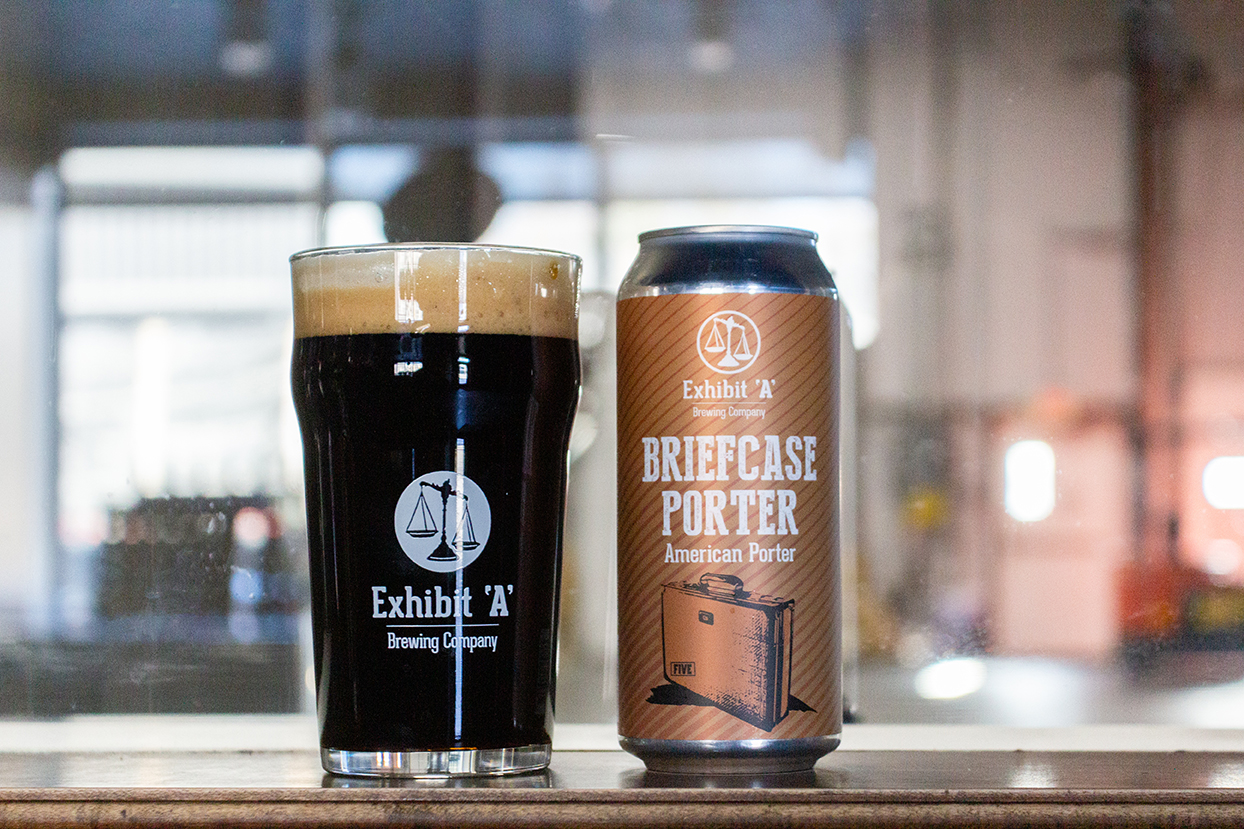 We have calculated that on average, for every case of Exhibit 'A' Brewing beer you drink, you are supporting 60 square feet of local farmland used to grow grain. Now that's something to drink to!